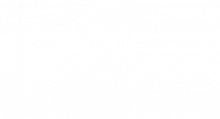 Arbanassi Palace was designed by the architect Nicola Nicolov and was completed on October 17th1975. Until 1991 the building was a governmental residence. The building is operating as hotel since 1991. Arbanassi Palace was completely renovated in 2001 and now offers its guests numerous opportunities for relaxation, entertainment and business events.

The hotel is located only 5 minutes from the town of Veliko Tarnovo. With its unique setting, Hotel Arbanassi Palace offers to its guest options for relaxation and opportunity to learn about the regional art, culture and history. From Arbanassi palace you can go sightseeing the picturesque village of Arbanassi, start your hiking tour, go horseback riding, or just enjoy the peaceful atmosphere and spoil yourself in the Spa center.

6 double rooms 8 deluxe double rooms 2 small suites 3 deluxe suites.

Roman bath with Jacuzzi, fitness center, sauna and solarium, tennis court, steam bath.

The hotel has an elegant Panoramic restaurant (seating capacity of 90: 50 indoor, 40 on the panoramic terrace) serving delicious meals of local and international cuisine, a restaurant with a fire place (seating capacity of 20 ) and a small lobby bar for 20 people, as well as spacious terrace and a view towards Tsarevets (seating capacity of 160 ) - the majestic castle of the ancient Bulgaria's capital.